raoh
All posts tagged raoh
Some figurines of Fist of the North Star: Ken's Rage (Hokuto Musou) to show off today!
KENSHIRO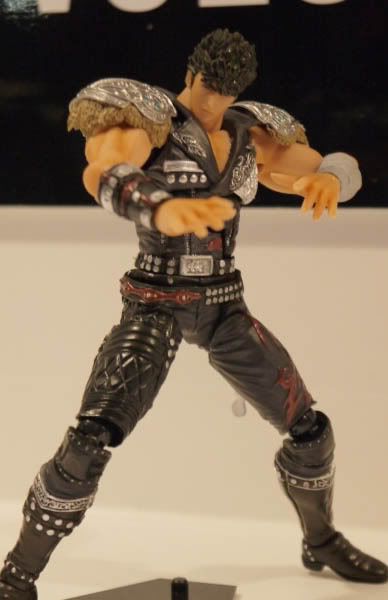 REI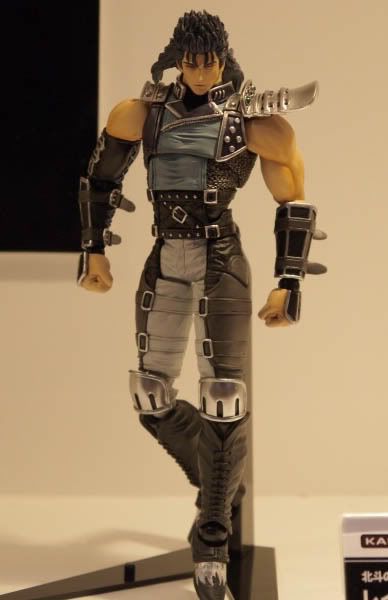 RAOH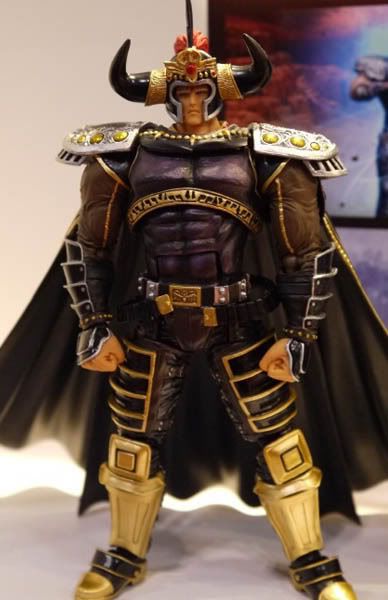 This baddie is badass. 2:55 bit is probably my most favorite attack of his of all time.

Apart from that, here are the "supers" of Kenshiro, Rei, Toki and Raoh.




Since this article is about Jagi, here's little something about him: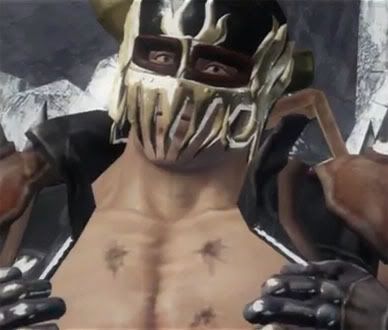 The second-youngest of the four Hokuto brothers, Jagi was also the least skilled of them. He used a shotgun to dispense with most of his victims. Enraged at Kenshirō being chosen successor, he attacked him. Kenshiro defended himself and was preparing to finish Jagi with the Hokuto Hachimon Kyuudan (Eighth Agony, Ninth Break) technique, but with Jagi being his stepbrother Kenshiro could not bring himself to kill him. Despite this, Jagi's head became disfigured from Kenshiro's first attack. Utilizing his own Hokuto Shin Ken techniques, Jagi was able to counteract any further effects of the attack, and would later appear with metal implants to protect the swelling on his head. The reason for this is that he appears to have a self concious personality about his appearance and suffers from an inferiority complex. With even more hatred for Kenshirō, Jagi convinced Shin into taking Yulia from Ken. He professed to Shin that Kenshiro was unworthy of a Nanto woman and that only Shin could protect her. Jagi then donned a helmet to hide his hideous face and put seven scars on his chest. He then impersonated Ken and did horrible atrocities in Ken's name. During this period Jagi killed Rei's parents and kidnapped Airi, selling her into slavery. He also appropriated Nanto Sei Ken, however his Nanto Jarō Geki technique was so inferior that Kenshiro remarked on its slowness and that it was an insult to Shin's Nanto Sei Ken. Jagi was eventually hunted down and killed by Kenshirō. (Source: Hokuto Renkitōza)
TKE Insider shows you the new item in stock today! It's the Hokuto Musou Character Voice Clock (I call it an alarm clock). So, how it works?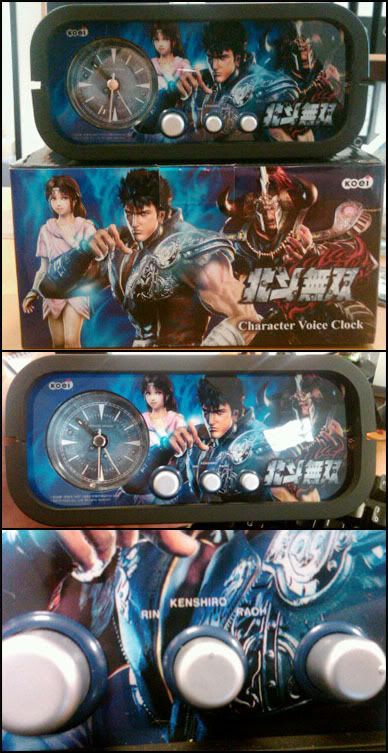 You see the three buttons there. Left bigger button is for you to turn on/off the alarm. You can select the character voice with middle button (RIN, KENSHIRO, RAOH) so the alarm will ring with the voice you've selected. Right button is the volume of the alarm.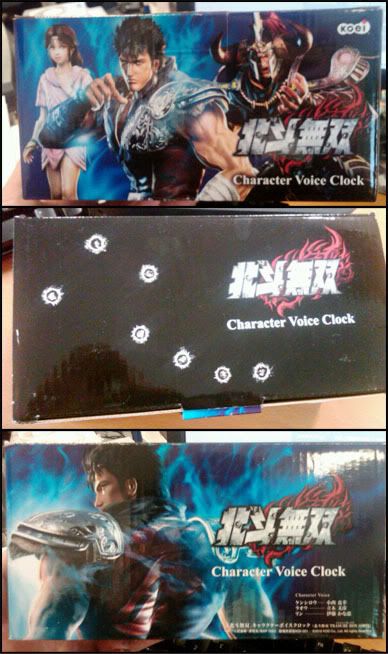 The box design.

The instruction sheet. You need 3 AA batteries for this alarm clock. Anyway, you get free 3 x AA "Maxwell" batteries (MADE IN CHINA) attached in the box.
You can see the sample of Kenshiro's ATATATATATA WATTA voice from the alarm clock through this video.